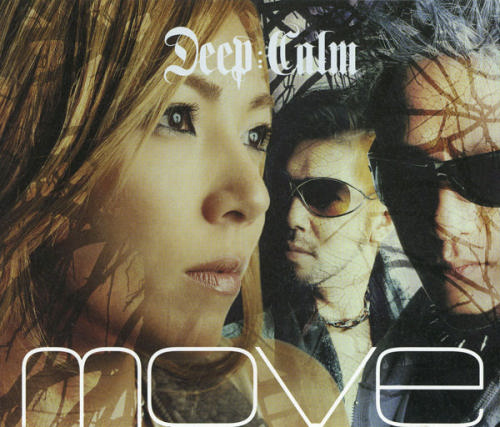 What can I say.. if you like 90's sounding music that's amazing then you have come to the right place
first heard Dog fight on a Anime shoutcast channel and well there worth the wait.. how did I miss them this long!
Little more
Move (styled as M.O.V.E or m.o.v.e, and previously as move) was a Japanese musical group. The group consisted of yuri (Yuri Masuda (益田 祐里 Masuda Yuri?)) on vocals and motsu (Mototaka Segawa (瀬川 素公 Segawa Mototaka?)) performing the rapping. t-kimura (Takashi Kimura (木村 貴志 Kimura Takashi?)) (producer) left the band in 2008.
t-kimura formed the band move and by 1997 they released their first single "Rock it Down", but they achieved fame when their follow-up single, "Around the world" was used in the anime Initial D.[1] In 2005, the group changed their name by adding abbreviation marks between letters and are currently still signed with the avex tune recording label. The same year, the band traveled to the United States and performed at the Anime USA convention in Northern Virginia.[2]
Move is perhaps best known for the unique style with which they blend rock, rap, electronica, metal, and many other genres into their music. Move are also well known for their contribution of opening and closing theme songs for the Initial D series. These include "Around the World", "Rage your Dream", "Break In2 the Nite", "Blazin' Beat", "Gamble Rumble", "Dogfight", "Blast My Desire", "Nobody Reason" and "Noizy Tribe". They also provided the opening theme for the anime series Ikki Tousen with their song "Drivin' Through the Night" as well as the ending theme for the anime Final Fantasy: Unlimited, "Romancing Train", and the ending credits for Koei's Dynasty Warriors 2 video game, "Can't Quit This!!!! Knock'em Out [SH Funk Mix]"
On December 2, 2008, t-kimura stated on Move's official web site that he would focus more on production, and less on performing.[3] On April 10, 2009, Move performed with DJ T-Tashiro during an anime convention, Kamikazecon II, in Houston, Texas; the group announced that t-kimura would no longer perform on-stage.
On December 7, 2012, the group announced on their official website that, after a stint of 15 years, they will disband[4] after their last live performance on March 16, 2013. Their final album, Best Moves, which was initially scheduled to be released on December 19, 2012, but was delayed because of the decision to disband; the album will now be released on February 29, 2013, and the album was renamed Best Moves ~and move goes on~. The concert "15th Anniversary Concert – Best m.o.v.e" was also postponed and renamed "m.o.v.e – The Last Show – Champagne Fight" for the same reason.
The concert was ultimately held in March 16, 2013, featuring 27 songs mainly from Best Moves ~and move goes on~ performed in front of an audience of 1,500. The show was recorded and then released on DVD in June 5, 2013.