Archive for 'Cosplay News'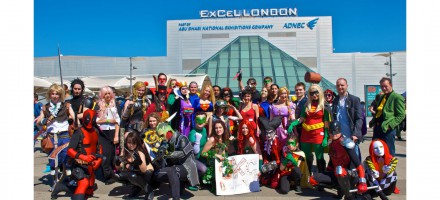 Posted on 23. May, 2015 by M pro.
Starting this month Every! month we will bring you the latest Cosply News When I can remember to do so! :o…. Cosplay Superstars Team Up, Eyeballs Are In Danger Published: Wednesday May 20th 8PM Link: http://cosplay.kotaku.com/when-two-cosplay-superstars-team-up-1705923136 Description: Darshelle Stevens is one of the best cosplay photographers around. Lyz Brickley is one of the best […]
Posted on 20. May, 2015 by M pro.
New Kind of Disney Cosplay Slightly Less Embarrassing Than Original This week, the Orlando Sentinel reported on "Disneybounding," a growing dress-up trend that some will think is a super fun hoot, while others will perceive it as a disturbing sign of the coming apocalypse. To be a Disneybounder, you dress up in regular … Read more […]