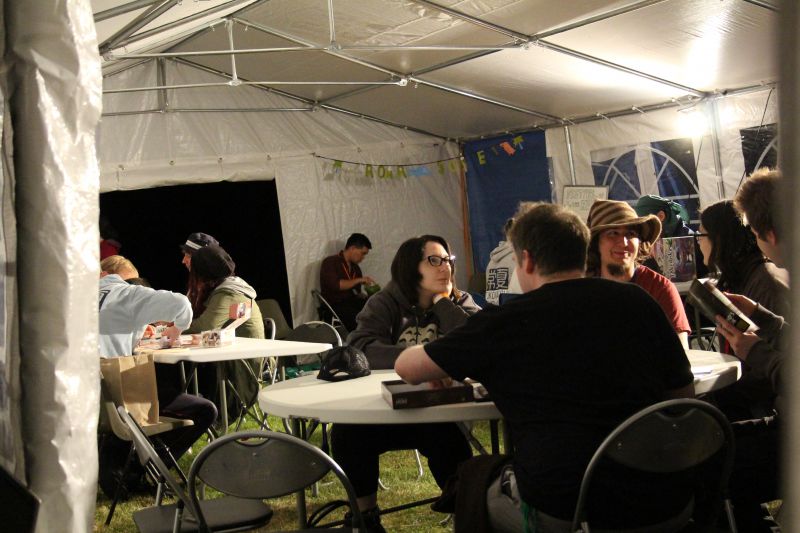 Toko '17 T-Minus 2 Weeks: Trad Gaming
Only 2 weeks till Tokonatsu!! That means only 2 weeks to get a ticket!
For those following us over the past weeks, you'll know that we've been running a series of posts that go into some detail on what is offered at Tokonatsu for those new to the festival. Those that have just jumped on board, go take a look at our posts from the past weeks to see information on the Houses, Events, and Cosplay!
Tokonatsu is the longest running outdoor anime festival in the UK. Running in our current format since 2005, we have been year on year adding to what we have to offer for our attendees, this is the second last of our series on what is on offer at Tokonatsu, leading up to this year's event.
This week, we have reached out to those chaps at Trad Gaming, and interviewed them on what it is they bring to Tokonatsu each year in the form of Traditional Gaming. So read on to see how Franky667 and Paal responded to our questions!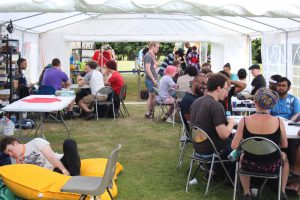 Trad Gaming
Q. For those who are new to Tokonatsu, what is Trad Gaming?
Paal – Modern board games. Unlike Monopoly, these games are really something.
If you've never played any modern board games well, come find me and tell me that and by the end of the weekend I promise you that your amazon basket will be full.
Franky667 – Trad gaming is a great place for those that wish to kick back and enjoy a nice assortment of board/ card games with friends or to make new ones while having a laugh.
With a nice selection there is something for everyone.
Q. It's pretty obvious that you are both big into traditional gaming, what would you say is your favourite game?
Paal – Honestly, I couldn't just say one, I have a few categories, so for example, at events like this my favourite game is citadels. It's a great game, simple rules and easy enough to play.
Why I love it is when you see someone figure out "how" to actually play the game and then their mind games start kicking in.
Its great fun and of course, will be at Tokonatsu.
Franky667 – My top game at the moment would have to be Smash Up.
It uses the hilarious element of combining two outlandish factions be it Dinosaurs, Princesses, Ninja or even Bear Cavalry and many more.
Part of the fun is finding the perfect faction combinations for victory. Mine so far is Magical Ponies + Time Travelers.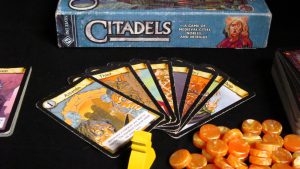 Q. How long have you been running Trad Gaming at Tokonatsu?
Paal – Oh wow, I got asked to run trad at Toko during my second year.
Like back then, it was literally me with my Magic the Gathering decks and rares, teaching, at the time a bunch of strangers, whom a few years later are helping run Tokonatsu!
But I mean, we had one bench, it was pretty dire, and we had no lights, no space. But each year I kept coming back, fighting Martin (Snowking) and Kareem (Miradus) for more space, more chairs, more tables, more lights, until the spectacle it is now.
It's funny, they didn't ask me what I wanted this year 😛
Franky667 – Paal started it a few years back but I jumped in to help for 3 years now. So far so good!
Q. What gave you the inspiration to bring this to Tokonatsu?
Paal – Honestly, I've met some amazing people through my life at Toko. Most of my best friends have all at some point had me teach them how to play Magic the Gathering, and other cool stuff. That is what keeps me coming back, the new faces and watching all the people having fun. I sometimes get overwhelmed by it all, but then someone pokes me and says its my turn…
Q. What would you say are some of the highlight games on offer through Trad?
Paal – Well that would be telling, however, I am an avid Kickstarter enthusiast, so I will be bringing some rare treats this year. Dark souls anyone?
Franky667 – Resident Evil deck builder and Samurai Sword are two games I'll be showing players this year.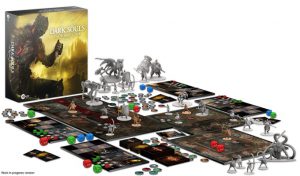 Q. Where do the games come from?
Paal – They come from myself and Franky667's personal collection, all from our own spending money.
Franky667 – The majority of my games I have bought from Amazon. Prime is such a life saver sometimes.
Q. Are there any competitions that attendees can enter?
Franky667 – Two events I'm happy to announce this year are the 16 player Smash Up tournament and a standard format Yu-Gi-Oh tournament.
Details to be announced soon.
Q. Will there be any Table-Top RP or War Gaming available?
Paal – I do not play much war gaming, however if people want to play I'm sure I can get you a table to play on.
Same with RP, if people want to do so they can contact me or Franky667 and we can schedule a time slot for them.
Q. If attendees want to help with goffering at Trad Gaming, whom should they speak to?
Paal – Myself or Franky667.
Franky667 – They can message Paal or myself
Q. Are there any new games we'll see this year?
Paal – Yes, too many. But they are a secret…**CoughDarkSoulsCough**
Franky667 – I'll be bringing along Resident Evil Deck Builder, Samurai Sword, Star Realms and Dragon Ball Z TCG
Q. Anything else you would like to add?
Franky667 – We look forward to seeing many new and familiar faces coming to the trad tent. It's amazing people like yourselves that attend our little geek tent that makes it worth it and hell of a lot of fun!
What nice guys! You should all try and take some time out to check out the Trad Gaming tent. There is always someone willing to play something with you, and what better way to try out some new games?
So head on over to https://www.tokonatsu.org.uk/registration/ticket now and get your place reserved! There's not long left to do so!!

~ Rezal