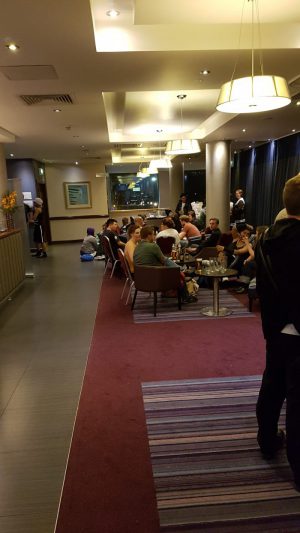 Hibanacon 2017 – First thoughts
Hello all! It's been a couple of weeks now since Hibanacon launched their first convention at the Jury's Inn, Milton Keynes! We at Toko-Retreat were unfortunately not in full attendance, but we did pop down to say hi to friends outside, and were lucky enough to be invited to be shown around the venue, got to see the Games room, and hung out in the bar area with a lot of the attendees, which was a free access area outside of the convention.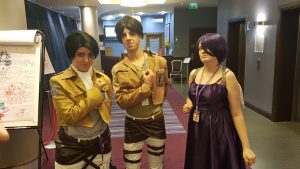 The Games Room is virtually fully kitted out by Captain Tyler, and his collection of retro to modern consoles. Needless to say though, there was plenty to do, from a custom Rock Band setup, and a DDR Machine to a SNES of old!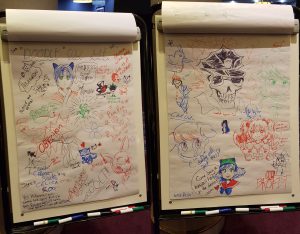 One comment we had circulate a number of times was that the room may have been a bit small for all the noise the consoles generated, especially having DDR and Rock Band in such close proximity, but it still looked to be a blast.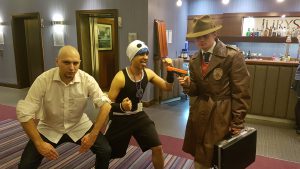 Good feedback came regarding the AMV Disco, and the beats to the Saturday night party could be heard late into the night, and somewhat down the road, so they certainly know how to keep a party going! The Cosplayers that were walking around the con as well were fantastic, as we've come to expect in the UK Con community by now, and everyone looked to be having a lot of fun.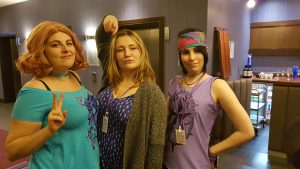 We heard that the Trad Gaming room leaves a little something to be desired, but we Toko goers have been somewhat spoiled by the excellent selection at Tokonatsu 😉 That said, if you want to help out with donating games for Hibanacon's Trad Gaming room, I'm sure they would be more than willing to accept. You can get in contact with them via their website: https://www.hibanacon.co.uk/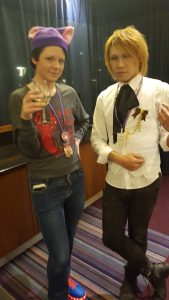 In terms of comfort, it provides one of the better atmospheres. We were able to freely hang in the bar that shared the floor with the convention, and that came with warmth, comfortable seating, and good lighting, something that can't be said of every convention! Best of all, it's SUPER accessible. I may be biased in this, as I live in Milton Keynes, but they chose a location that's 5-10 minute walk from the Train Station, and is on all major bus routes in Milton Keynes. Here's to hoping they keep the location for next year.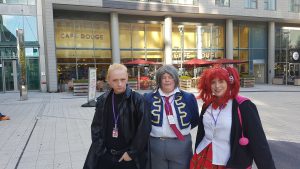 So well done guys, you did a fantastic job, showed Tokonatsu a HUGE amount of love, and gave everyone that attended a good time. I look forward to seeing what you can do next year, and fully attend myself! 😉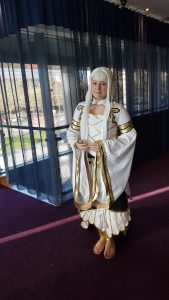 ~ Rezal